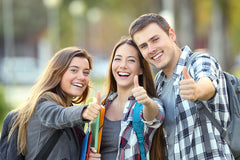 If your child is starting high school or university this month then it is not too late to set them up with a MacBook from us. The following information will work towards showing how a MacBook can be considered a really good investment.
Buying a refurbished MacBook from the right company is an exceptional opportunity. It is not necessary to purchase a brand-new MacBook. Why? All of our refurbished Macs come with a 12-month hardware warranty, and nothing leaves our store until it has been checked, checked and checked again. When you buy your refurbished Apple Mac from us, you can do so with 100% confidence.
Buying a Mac for a Student – will it last?
With the above warranty and confidence, the worry of purchasing a refurbished Mac is completely eliminated. You can be rest-assured that it will see them right through their studies and beyond. Children are so used to Apple devices through personal use and use in school, that they are already very familiar with their set-up.
We sell refurbished Macs which perform like new but are much easier on the bank balance. Please note we also accept Klarna which allows you to purchase and spread the cost over 3 months. We really have thought of everything.
Our stock is always updated on our website but if you have a question or a specific product, please do get in touch by calling 01625 415088.
Things To Consider:
Screen size and portability: Apple has two laptop lines including the MacBook Air and MacBook Pro. These are available in different screen sizes and weights (newer models do weigh less than older ones). If this is a big consideration for you then it is important to get the model right.
Processor speed and RAM: it is really sound advice to purchase the best processor speed and RAM your budget will allow. A bigger processor will be better for those considering using their MacBook for creative work or larger programmes.
Don't forget that you can use external storage options. This isn't for everyone so may not work for you but is worth considering when you are looking at storage.
And lastly, don't forget to buy a case and screen protector. While a MacBook is beautiful, it can also be fragile. A case and screen protector can work to offer great protection while carrying your MacBook around.
Got questions? Do you qualify for a Student Discount? Get in touch today and our helpful team will be happy to help.