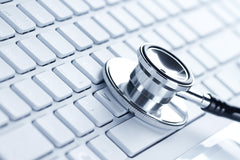 The service for Mac repairs is a really incredible provision. CheshireMacs are experts and fixing Macs. We offer affordable and reliable Mac repair services. The process is simple and straightforward and starts with you getting in touch. Feel free to get in touch to discuss your Mac issues or you can bring your Apple device to our shop. We will then look to offer free diagnostic service to offer your further details.
Knowledge is power and we always offer an open service. This makes sure that you, our client feels assured throughout the process. It may sometimes feel like a nerve-racking process, so it is part of our job to make sure that this is minimised. We feel confident that once you speak to us or meet us, that you will be instantly reassured.
Mac Repairs – Our Services
We offer a range of Apple Mac repairs. Each of which is designed to offer a solution for all needs. We offer both repair and support for our clients. Our services are designed to cater for customer's everyday needs. What can you do to prepare for our repair service?
Firstly, it is really important to provide us with a really thorough description of the problem you are experiencing. This allows us to document everything correctly. A detailed description with as much information as possible will give us the best opportunity to fix the issue exhaustively. Letting us know when the issue started, whether it is intermittent or constant and what happens will direct us as to where to start looking to diagnose the repair.
Our Top Tips:
It is incredibly unlikely that a qualified technician will lose data when completing a repair. However, it is always a good idea to back up your data (if possible). We realise that valuable and irreplaceable data will often be stored on your Mac. Therefore, it is a good habit to get used to by backing up your data to an external hard drive or online storage system.
Another general top tip is to take a note of any log in details or software details. Again, it is advisable to ensure that these are kept in a safe and secure manner. Got questions? We are always on hand to help. Call us today on 01625 415088.