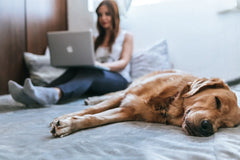 When people are looking for refurbished Apple computers, they often find that it is easier to deal with a company who have a physical location. While there are many ways in which we are able to communicate online, sometimes being able to seek advice in person is really important. Especially when you are spending larger amounts of money.
So many of our clients comment on this. They also appreciate our friendly and helpful approach. While we have all of the technical information and details, it is important that we do not bombard you with all of this. Sometimes it can be too much and sometimes it can leave you feeling confused.
Buying Refurbished Apple Computers – What's Important?
It is important that you carefully consider how you intend to use your Apple computer. Think about the packages you will be using and what space they will need. Do you stream movies or play computer games? Each of these factors may guide you in different directions when choosing the best device. One of our clients recently commented:
"So pleased to find a local company with a physical location for a refurb following some pretty awful experiences with online giants including music magpie and amazon. First class customer service, every message sent via chat was responded to immediately and so friendly. Advertised as Grade A the Macbook Pro is completely immaculate. I believe a member of staff went in on a day off over Christmas to arrange for this to be delivered the next day. No issues with set up so far. Brilliant service, many thanks." – Kate B
All of our refurbished Macs come with a 12-month hardware warranty. Our refurbished Apple computers are all fully inspected and tested by our skilled technicians. This ensures quality and peace of mind. We are really proud of the reputation we have built, and our friendly team are equipped to help you with any questions you may have. Get in touch by calling 01625 415088 or email info@cheshiremacs.com.