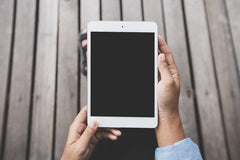 Refurbished iPads are another way in which you can purchase an Apple iPad but at a fraction of the cost of new. Some believe that the price of Apple devices is inflated. Our belief is that they have an incredible reputation and are widely used and sought-after solutions. We are at a place now where each household is likely to have multiple iPads.
Over the years new iPads have been launched and released. People have evolved with Apple products as different sizes and alternatives have been developed. It is important that you keep up to date with software updates on your iPad as many of the devices get to a point where it is no longer simply a click of the button option but becomes more complex in the way in which software updates can be completed.
We have also known clients to have iPads that are so old that they are completely unable to update the software. This may seem ok as long as the iPad is running in the way in which you need it to. However, you will find you will come across major issues when looking to get new apps or installing anything at all on your older iPad.
Refurbished iPads – A Brilliant Solution:
If you look into it, Apple usually supports a new iPad with software updates for at least five years. Some believe this is how long an iPad should last. In fact, they will last several years longer. Depending on how you use your iPad, performance, features and storage should last if you maintain your iPad well.
A refurbished iPad is a brilliant solution if you are looking to upgrade. We offer a 12-month warranty with all of our refurbished Apple devices. Our friendly and supportive staff are also on hand to help with any questions you may have both before and after purchasing from us. Customer service and going above and beyond is part of our passion for delivering a great service.
One of our clients commented:
"Super friendly, and excellent tech skills. Much better than other tech shops I've used and I will definitely use them again. Highly recommended." – Jo Oughton
Got questions? Get in touch and we will be happy to help on 01625 415088.