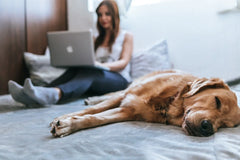 When approaching the decision of which Mac is right for you, there are lot of elements to consider. It is important that you invest time in making the right decision. This will offer great reward when you make the right choice. However, the opposite can be said if you make the wrong choice.
We specialise in guiding you through this selection process. This allows you to get to the point where you are confident in your selection. We have created a page solely dedicated to run through the different aspects of purchasing a Mac. However, we realise that it is important to have someone to speak to. You may find enough information and guidance on this page. But if not, call our helpful, informed and professional staff to get that bit of extra guidance needed.
Which Mac?
Our guide is broken down into different users including home/ personal use, school / college use and professional use. Macs have an incredible reputation. A reputation that in some cases can sell an item purely based on this fact. Did you know that all of our MacBooks and iMacs are sold with free next day delivery, 12-month warranty and that we can take your old Mac in part exchange?
Our humble business has an unrivalled passion for refurbishing Macs. This is complimented with a real desire to be the best in our industry through hard work, a professional service and highest-quality products for our customers.
At CheshireMacs, we take great pride in the special bond we build with each client as they embark on their journey with us. It is our privilege to be able to share our knowledge and utilize our expertise to help guide our customers in the right direction.
One of our clients commented:
"Just received my 27" imac. Wow its like a brand new machine. Thank you Dave for all your help on purchasing it. I would highly recommend CheshireMacs. They were so helpful on the phone and on email, nothing was to much trouble. As other people have said why pay high prices when you can get an almost new machine from them." – Pete Skinner
Our website has a host of information that we hope you find helpful. We are also available in our Wilmslow-based shop. You can always drop in to speak with us if you have any questions, you would prefer ask face-to-face.